Jinnuo Mould is good at using mold flow to find the problems at the beginning, and pay attention to them is designing and producing process, work out the solutions, Therefor reduce risk, lower costs, shorten the construction period and improve quality.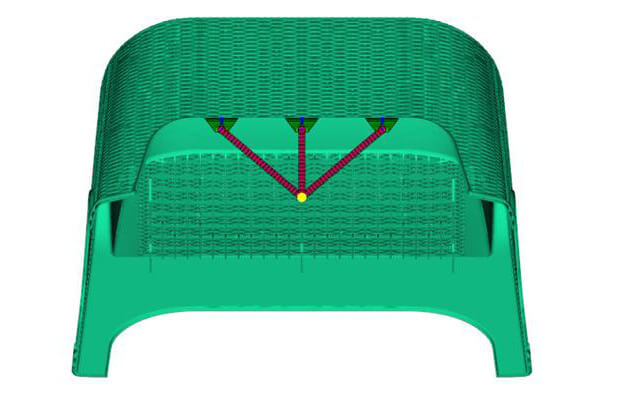 1st open the No.1 gate; when the melt front reached No. 2 gate, open No.2 gate; when the melt front reached No. 3 gate, open No.3 gate, the filling time is 3.619 seconds.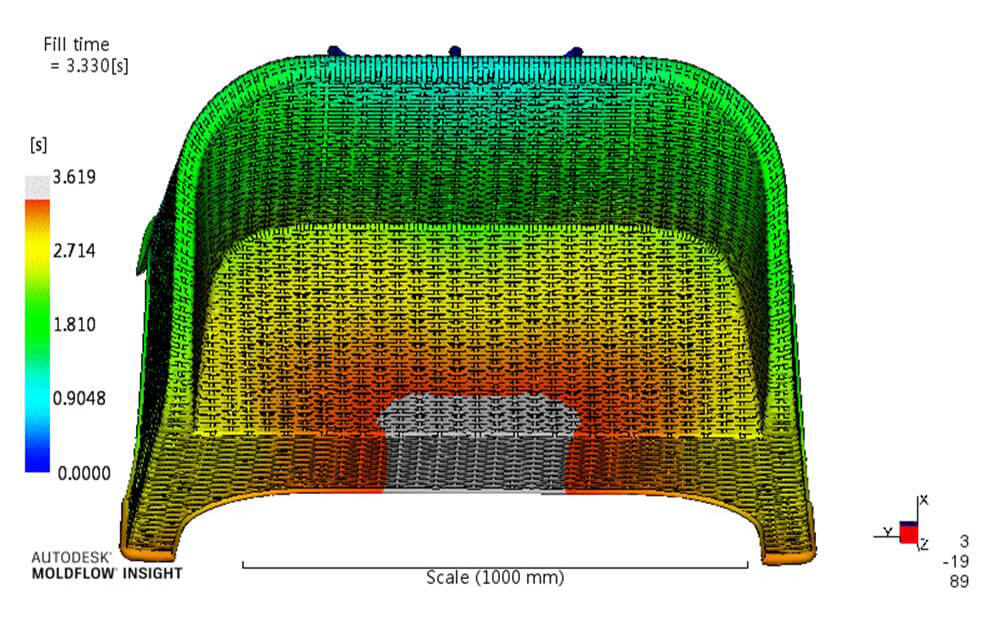 The figure shows the pressure distribution switching pressure of the product. When the product is filled to 99%, the pressure is switched, and the switching pressure is 59.08Mpa, which meets the requirements of the injection molding process.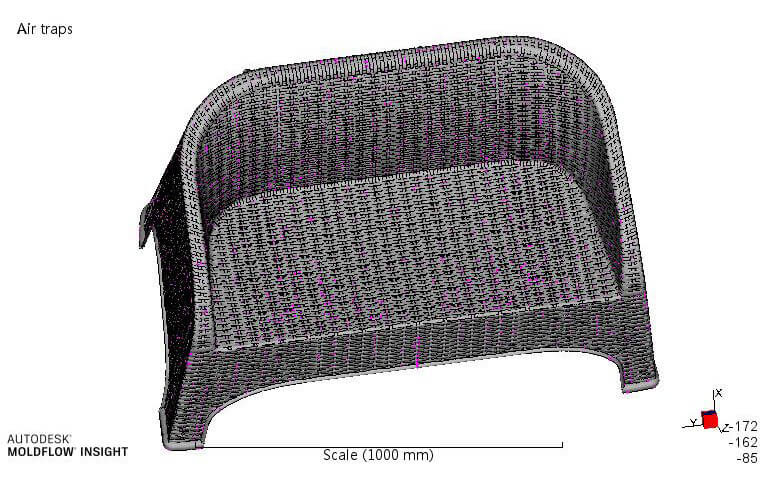 The pink points are air traps. Most of the air traps appear on the product edge and parting line. We can make air vents on the parting line and touch punch area,to solve the air vent problem of mould.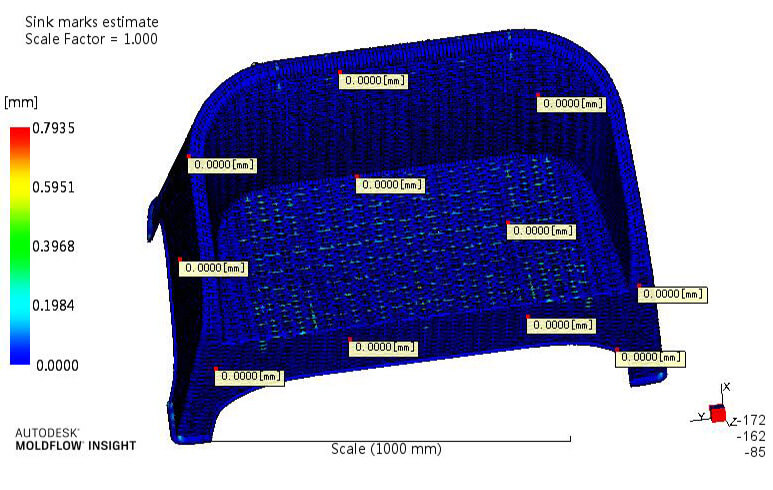 Most of the weld lines happened on the edge. We will do the air vent on the edge of mould to solve the issue of weld lines.