In recent years, the use of plastic chairs has increased rapidly due to its light weight, durability, water resistance, acid and alkali resistance, easy transportation, cheap, more for catering, gardens, home and office and other scenes. How to produce the chairs more efficiently? China plastic chair mould manufacturer, JNMOULD can provide customers with the best customized plastic chair mould service.
Taking into account the mold cost and customer investment, JNMOULD uses P20 steel to manufacture the core and cavity of the plastic chair mold, while taking into account the high quality performance of the 718 steel, which can be used for mirror polishing of the core and cavity.
Usually we use PP to make injection for plastic chair mould, sometimes calcium carbonate (no more than 20%) is to make the product look full, no sink mark. PC plastic is also used, but many bubbles may appear due to poor exhaust and other reasons. The cost is higher and the surface treatment of steel is different.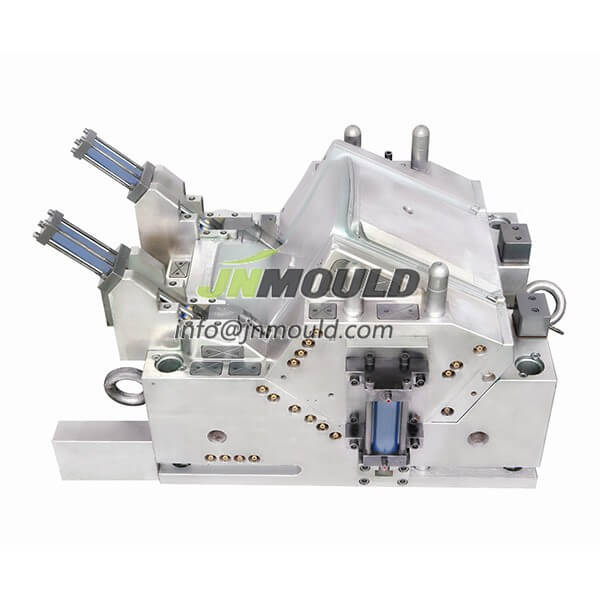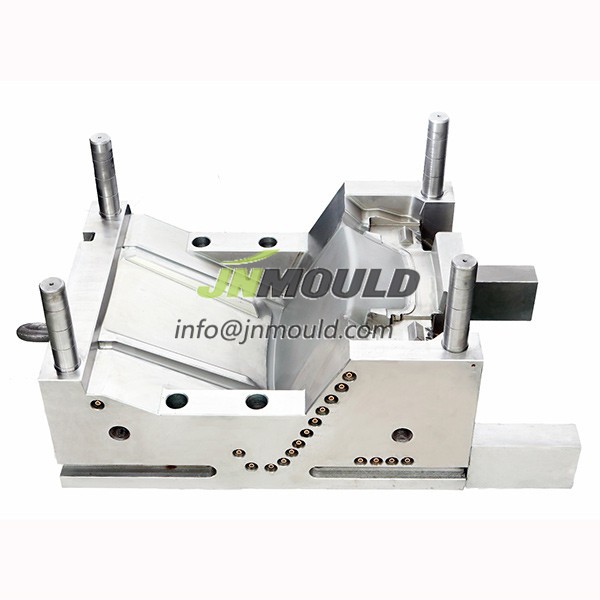 China plastic chair mould is generally with cold runner, with hydraulic cylinders and ejector pins to make ejection. How to make a premium china plastic chair mould?
1. Parting line is good, do not grind hands;
2. Air venting is better, otherwise the plastic products will have black spots, serious will burn;
3. The stackable effect is good, and easy to separate;
4. Mold should be highly polished, because the chair is daily necessities, so can not have flying edges, burrs, etc. , so as not to scratch the skin.
JNMOULD has mature technology in making chair mould, about 200set of chair moulds per year. We design interchangeable back plug-ins to help customers with different chair production. JNMOULD can provide complete, economical, aesthetic and practical plastic chair mould solutions based on the needs of different customers, please contact us for plastic chair mould price.